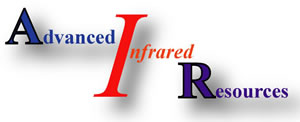 Infrared Thermography Training and Certification Levels 1 & 2
Advanced Infrared Resources is a Company dedicated to delivering superior quality, personalized, hands on infrared thermography training.
Director, Mr. Wayne Ruddock, is a professional Infrared Thermographer and Instructor with 30 years practical experience in this field. His experience in all sectors of Infrared Thermography empowers him with abilities which ensure that your education and certification in infrared thermography cannot be surpassed. No matter what your infrared thermography requirement, from training to program implementation, we have the knowledge, experience, and skills necessary to completely support you.